The excitement of learning separates youth from old age. As long as you're learning you're not old Anon
I was excited on Friday, I got my emails advising that Bead and Button, and Beadwork had been dispatched. When I got home, there they were waiting for me, and I quickly dumped all of my stuff we brought back from house sitting (only tonight left!) and ripped them open. Only problem is, with my Beadwork subscription, it appears to include 2 specials each year - and my latest issue was 'Stringing'. I can't begin to explain how gutted I was! Thankfully, Bead and Button was a bit more fruitful
for me at least. It is also a special, but is B & B favourites. It has a cool project that shows how to bead around a toy frog, looks so cute!
My B & B subscription has ended now, and I have one more issue of Beadwork, which I will definitely renew; I always pretend to make this decision when B & B comes round for renewal, but I never know whether to or not. You know I will. Next Beadwork and B & B look fab, can't wait for the August editions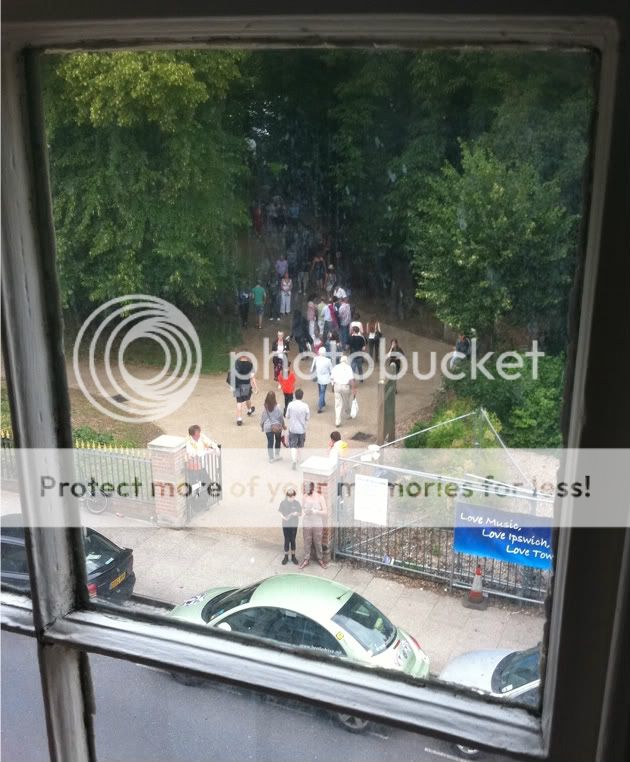 We had a good day today, the park was absolutely teeming with people. The weather stayed nice,
and
I didn't get burned. I even got to go into town and treat myself to two new pairs of jeans, I finally have jeans again that I am comfortable in! What is it with sales people at high street stores though? I went in, and one of the pairs of jeans was in a "1 for £15 or 2 for £25", all well and good, but unfortunately I wanted some skinny jeans too, which weren't in an offer. I pootled off to the changing room, decided they were lovely, and headed to pay for them. Scanned the first pair of jeans, and notices I only have one of the second pair -
"
Ooh, don't you want to get a second pair for just £25?
"
"
No thank you, I really just wanted to get a skinny pair with them, it's a bit of an emergency dash. Plus I doubt hubby will be impressed!
"
(I have needed jeans for a few weeks, and had been putting up with one pair of particularly unflattering baggy ones until now)
"
Ahh, I see, well if you open an account you get two 20% off days in the year, and you'll save (wait for it...) £4 today!
"
"
No, I'd better not, thank you
"
"
You get extra discount on your birthday too
"
Now, I can understand that the ladies that work in these shops must be on commission, but they must be able to see when a ship has sailed? In other shops, they just ask "did you find everything you wanted today?" which seems a much better option - it covers it all, right? I was perfectly happy with what I had picked up, regardless of the possible discounts for things I didn't need.
The box has made a small number of rows of progress, it has the lip at the top now, but I left my book at home so don't have a clue how to hem it. That's for tomorrow
Must dash. First look of Desperate Housewives is on